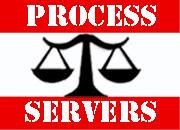 The Shamus Group LLC, offers prompt efficient service of process carried out by experienced process servers. Immediate service available, other services carried out within 36 to 48 hrs on most legal documents. We provide electronically scanned proof of services to our clients. Original proof of service to follow by postal services.
We specialize in difficult services, please inform our staff in advance.

Service areas include: Wayne, Oakland, Macomb, Counties.
Skip Trace: Address retrieval available upon request.
Bulk discounts available